Hope Women's Centers provides no-cost services to women facing an unplanned pregnancy, as well as other sexual health services and parenting classes. In their Pressing Forward event, HWC thanks their donors, shares with them the difference their donations are making and elevates their fundraising endeavors. The client wanted brand assistance to tell their story well and to inspire donors to become more involved in their cause. This was also a virtual event during 2020, which required an extra level of empathy and inspiration given the emotional climate in lockdown.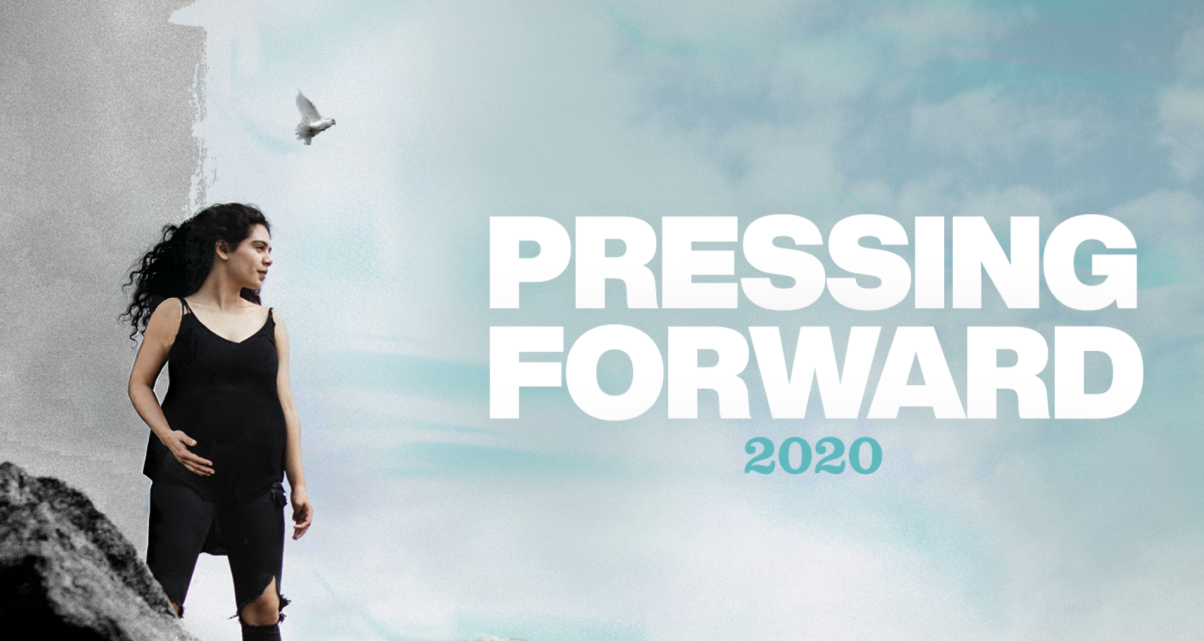 Care, Support, and Hope When You Need it Most
In helping HWC brand for this event, we leaned into the concept of conquering obstacles and hope for the future. Since the foundation of HWC's philosophy is turning unexpected circumstances into something beautiful, this was an easy direction for the brand. The challenge would be finding an engaging, modern way to display this idea in the branding for the event. Developing the event branding paved the way to guiding the creative for the marketing campaigns to promote the event.
The desire for this campaign was to portray the ideas of bravery, confidence and overcoming. We did this by using gritty textures to highlight the strength of the women and babies in the pictures. We used teal, a color often associated with pregnancy, to pull in elements of the sea and sky, which are also symbols of hope.
We couldn't have done this without ZQ Brand. You have been such an incredible partner over the past 12 months. Thank you to all of the amazing team who worked with us!
Kemuel Jacobs, head of operations at greenhouse church