Love God. Make Disciples. Change the World.
Much of the inspiration for the overall brand came from Beau's first book, Be Great: Discovering our Identity & Purpose. Be Great's brand needed to reflect the principles outlined in this book because they were the beginning of the ministry. We need to dream big, find joy in the journey and press on toward a greater vision. This was the starting point for building a brand that would feel timeless and heartfelt. The result was a strategic experience that inspires and motivates the audience to continue to engage with the content.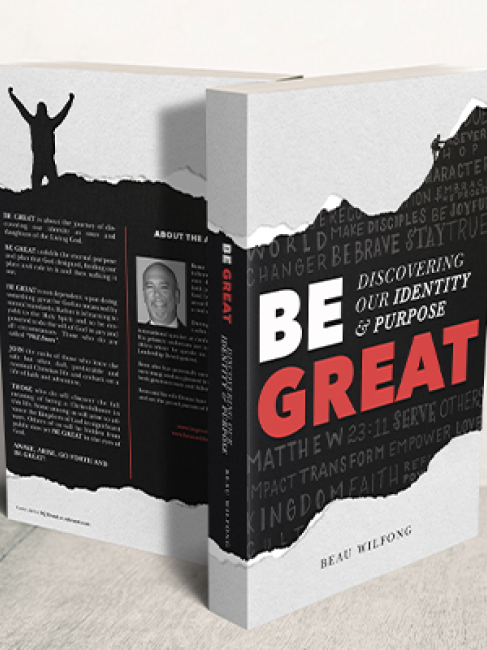 Be Great Ministries presented an interesting brand challenge because we were not only designing a brand for the ministry itself, but an overarching brand that would influence the brands for several books written by the ministry's founder. The brand found its roots in the concept of fatherhood, which is a vital aspect of the Christian faith and is also a personal calling of the founder. This led to an classic-feeling brand filled with empathy, encouragement and wisdom. You can feel this in the nostalgic color palette, the handwritten cursive accents and the postal brand elements around the website.
We couldn't have done this without ZQ Brand. You have been such an incredible partner over the past 12 months. Thank you to all of the amazing team who worked with us!
Kemuel Jacobs, head of operations at greenhouse church